Meet your Group Instructors
Studio Manager
Yoga Instructor
Jenna was first introduced to practicing yoga at 15 years old and soon fell in love with the personal, physical and spiritual benefits She started instructing six years ago and prides herself on creating a communal feeling in a small and connected group. Jenna is currently E-RYT200 and Group Ex certified. She has also earned her Decision Education and Risk Management certification from Stanford and uses it to help clients evaluate their own needs. Her professional passion is working one on one with clients who are recovering from acute injuries and chronic illness as well as supporting individuals who are new to fitness. Her teachings are strongly focused on physical alignment and helping people build their individual practice and healthy lifestyle on their own terms.
Masha Dashkina Maddux is a professional concert dance performer and dance educator. A native of Kiev, Ukriane, she was first introduced to dance through the classical Vaganova ballet technique. After moving to United States she studied at the New World School of the Arts of Miami, FL where she received her BFA. Upon graduating, Masha joined the renowned Martha Graham Dance Company where she rose to the rank of principal dancer, performing major roles in classical Graham repertoire along with works by some of the most influential contemporary choreographers. Currently she resides in Wake Forest where she founded and directs the Wake Forest Dance Festival.
Masha received her Beginner and Intermediate Pilates Mat Certification from Core Pilates of New York City. Combined with her extensive dance training, Masha's classes focus on detail and flow to bring awareness to the whole body, while identifying correct alignment essential for strengthening and injury prevention.
Vivien Green, mba, ryt200
Vivien's focus is on healthy aging. Being an older adult herself, and having more than ten years of experience working with seniors, she understands the limitations we all experience as we age, and believes that yoga should be accessible to every human being, regardless of age, physical limitations or level of fitness.
Vivien came to yoga practice 7 years ago, and decided after moving to North Carolina in 2016 to pursue becoming a yoga teacher – which was a life changing experience. Prior to moving from New England to Raleigh, NC, she ran two senior centers in New Hampshire, designing, implementing and managing life enrichment activities for older adults aged 50+; including health and wellness classes, yoga and meditation. It was there she found great joy in working with seniors.
As a teacher, Vivien specializes in Gentle Yoga for 50+ and chair adapted yoga classes which are particularly beneficial for older adults, those with chronic health concerns or limited range of
motion due to injury, surgery or age. Chair Yoga can be done by everybody!
Her desire is to encourage older adults at any age to explore the wonderful wellness and health
benefits of yoga, and incorporate it into their daily life.
Emily has taught fitness group exercise and Pilates since 1996. She has a gymnastics background and several fitness certifications in aerobics, spinning, yoga, and Pilates. Emily has been certified in Pilates through Long Beach Dance Conditioning and Academy of Movement (Long Beach, CA) since 2003, and holds a BS in Sports/Exercise Medicine (CSUF, Fullerton, CA).

While she has been teaching both group classes in mat and apparatus, her focus and strength has been in working with private clients in wellness and post-rehab settings. Her desire is to help inspire and motivate her clients to live to their highest potential in all areas of life.

Emily's approach in teaching the method is performing every movement in coordination with correct breathing, together with stabilization of the spine and the deep postural muscles which results in strengthening and lengthening while creating mobility and balance of the joints and the musculoskeletal system.
Kali fell in love with yoga in 2012 while on the search for a new indoor fitness activity other than the gym. While she started practicing yoga for the physical benefits, she was pleasantly surprised by the emotional benefits that came along with it. Kali began teaching yoga in 2015 and is RYT 200 certified with additional prenatal/postnatal training. Kali's favorite classes to teach are Prenatal and Baby & Me because those were the most fun for her to take!

Kali works in accounting and holds a BBA with an MBA in progress. In her free time, she loves to spend time with her husband, son, and four rescue dogs!
Daniel has been practicing yoga for 3 years, teaching yoga for 2 years, and has had a strong interest in wellness and movement for even longer. He is currently RYT200 certified and a Functional Range Conditioning Mobility Specialist (FRCms). He is working on further training certifications as well as applications for physical therapy school.

Along with traditional yoga, Daniel likes to incorporate his other knowledge on techniques for joint strength, control, and flexibility. More importantly he loves to learn and is always happy to answer questions when he can.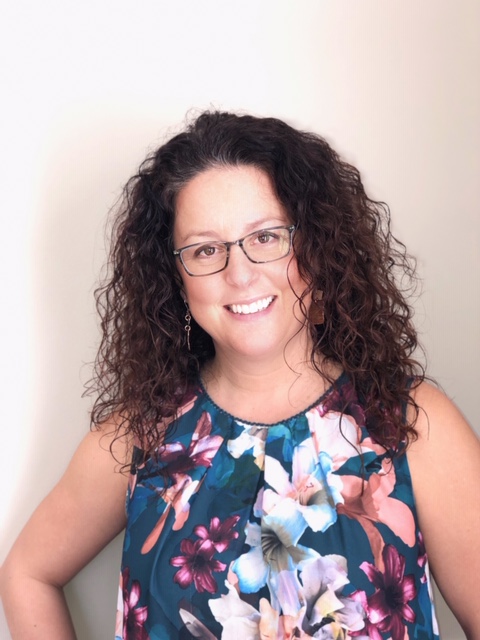 Rene's passion is helping people who are in pain. To see someone overcome their limitations and pain and to thrive in spite of them, is an amazing thing to be a part of. She believes strongly that movement has the power to heal the body and mind.
After injury and spinal conditions forced her to retire her career in furniture artistry and decorating, she turned her long-time practice of Pilates into her career. She has an intimate familiarity with pain and wants to share her passion of healing through movement and movement education. She uses creative imagery in her laid back, nurturing style to give you an experience that gently moves you through each part of your body. She brings awareness to the subtle differences we can make in our movements to have a major impact on our daily lives.
Rene is a Comprehensively trained Pilates instructor in the Balanced Body method. She is currently working on her mentorship for Scoliosis-Pilates. She is a self-proclaimed anatomy geek, loves to understand the body and how it works. Her future plans include a neuro-Pilates certification in 2019 with a focus on MS and Parkinson's.